Providing a balanced & fully inclusive curriculum for your child
At Wellingtons for Langley Hall we pride ourselves in being an all-inclusive setting, providing high quality care for children of all stages, ages and abilities.
After the 1st September 2014 the 'SEN Code of Practice' was replaced with a new 'Special Educational Needs and Disability Code of Practice'
Additional guidance has been issued for Early Years settings: Early Years Guide to the 'SEND Code of Practice'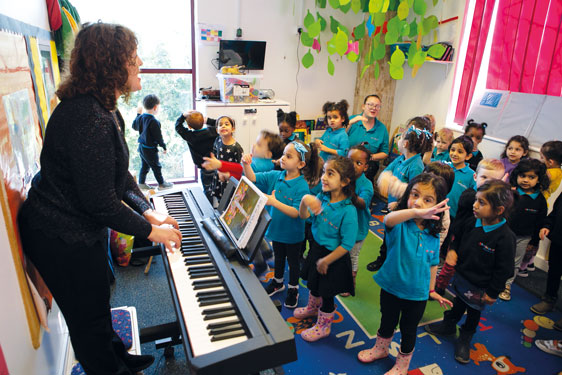 Two staff manage the Special Needs in our setting; Danni Bachmann (Head of Nursery) and Joanne Poole (Head of Preschool). Both staff are responsible for the co-ordination of all matters relating to Special Educational Needs and will be the person who liaises with outside agencies as well as overseeing provision within the nursery setting.
Please use the links below to access further information of Slough Services
Following government changes and guidelines in further developing improvements in supporting children with SEND, the 'Local Offer' is an easy-to-understand information pack which provides services to children and families with special educational needs or a disability.
What does it mean for you as a parent/carer of a child with Special Educational Needs or a Disability? Wellingtons for Langley Hall have produced a 'Local Offer' for parents and carers of children with Special Educational Needs or a Disability (SEND). The purpose of the Local Offer is to 'offer' information for parents/carers, in a place, which helps them understand what services they and their family can expect from the nursery. 
We have provided this information to give parents and carers the opportunity to recognise their good practice in supporting children with Special Educational Needs/Disabilities in achieving their full potential. Please have a look through the different sections of the services available for families with children with SEND. Please feel free to contact us if you would like any further information.