Our recent 

Ofsted Inspection Report
We were recently inspected by Ofsted and are delighted to be able to announce that we were given a "Good" rating!
For a brand new nursery to be given such a glowing report is unprecedented and we are extremely proud of all of our staff for working so hard and providing care of such a high standard.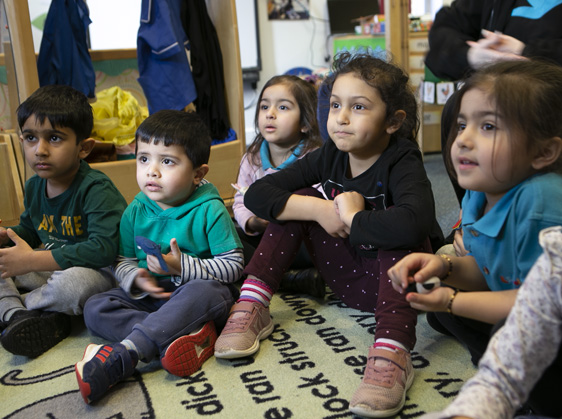 Excerpts from the latest report 
"The nursery provides rich, varied and exciting experiences for the children who attend. Staff have extremely high expectations of themselves and of the children and have a clear understanding of how children learn."
"Children are making extremely good progress across all areas of learning. They are exceptionally well prepared for school or the next steps in their development."
"The nursery is a welcoming and inclusive environment where children are extremely happy to attend. Children enjoy an exceptionally broad range of toys, activities and resources, which encourage them to play, explore and show curiosity in their learning."
Ofsted registers and inspects childcare facilities for children aged from birth to 17 years old.
Registered childcare providers and childminders have to meet requirements that relate to welfare and safety, the people providing the care and organisation of the childcare.
Childcarers registered on the Early Years Register, who care for children aged from birth until 1 September following the child's fifth birthday, also have to meet requirements for children's learning and development.
What can you tell us
Is the childcare good?
Can it be made better?
Do you have any concerns?
If you would like more information about Ofsted's role as the regulator of childcare, please visit their website.